Wolf N.W. Properties, Inc.
Specializing in Oregon Land, Farms, Ranches, Vineyards & Country Estates since 1984
38950 SW Laurelwood Rd. Gaston, Oregon 97119

**SOLD-11/12/2021**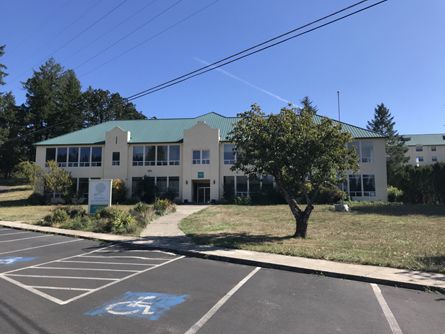 Administration Building on Laurelwood Campus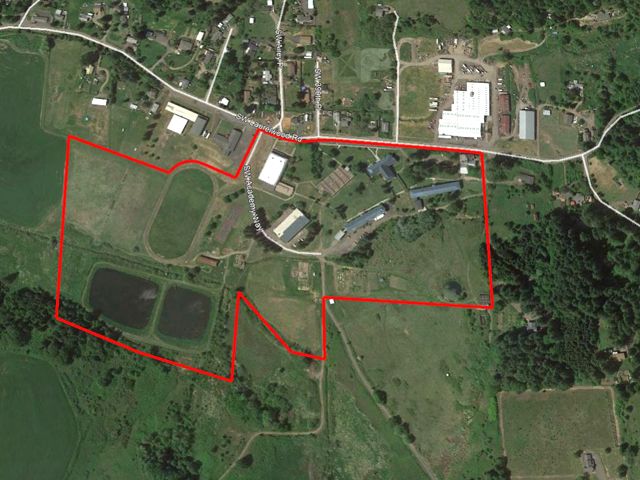 49 +/- Acres south of Hillsboro, OR
49.3 +/- acre Campus
4.7 +/- acres with Spring and Water Rights for domestic water
6+ Buildings totaling approx. 130,000 SF:
Expansion Hall- Administration Building with Auditorium, Classrooms and Offices
Harmony Hall- Girl's dorm with 67 rooms, 7 offices, lounge, chapel, commercial kitchen, dining room, bath suites, etc. and attached 3-bedroom Dean's house
Devotion Hall- Boy's dorm with 49 rooms (19 rooms need sheetrock finished and painted), apartment with kitchen, bath suites, rec room, lounges, etc. and attached 5-bedroom Dean's house
Gymnasium/Music Building with Stage
Science Classroom Building with Library
Industrial Arts Building with Auto Shop, Wood Shop and Welding Shop
Extensive Updates during current ownership include:
Administration Building has newer metal roof, updated windows, new insulation, remodeled auditorium and meeting rooms, newer HVAC, electrical service and lighting
Newer windows, high efficiency hot water system, newer HVAC, newer kitchen appliances and walk-in refrigerator, insulation, paint, lighting and carpeting in Harmony Hall (Girl's dorm)
Replaced windows, insulation in 49 rooms plus new sheetrock in 30 rooms of Devotion Hall (Boy's dorm)
Newer and repaired roofs and some newer electrical services
Athletic track, Creek, Fruit trees and Garden area
15,000 +/- gallon propane tank
RMLS # 19039351
Tax Lot 1532, Sec 5 & Tax Lot 1301, Sec 16, T2S, R3W, W.M.
Other Laurelwood Properties nearby for sale: (Click links for details)
Vacant 151 +/- acres
Commercial Building on 1/2 acre

This spectacular property, zoned AF-5, is home to the original Laurelwood Academy- a rural residential/boarding high school campus with extensive improvements and entitlements. It is uniquely situated near Gaston, OR, just 14 +/- miles south of Hillsboro, OR in Laurelwood Valley with beautiful territorial and coast range views. Originally a boarding school, the campus area has 6+ large buildings totaling more than 130,000 SF. These include an administration building, boys and girls dormitories, gymnasium/music building, science building and industrial arts building. Extensive updating has been done during the current ownership as the campus has operated as a spiritual retreat center. The campus has its own spring with water rights for a domestic water source and domestic water is also available for the campus from the LA Water Cooperative. The spring is located nearby on 4.7 acres, on a separate tax lot, also included, connected by pipes with easements.

Additional properties are also available. These include 151 acres suitable for a low density residential development with 30 LA water co-op certificates included and a commercial building on 1/2 acre lot approved for a convenience store/espresso bar.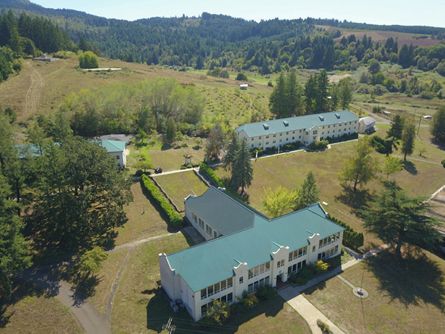 Administration Bldg, Boys and Girls Dorms
Girl's Dorm with Kitchen and Dining Hall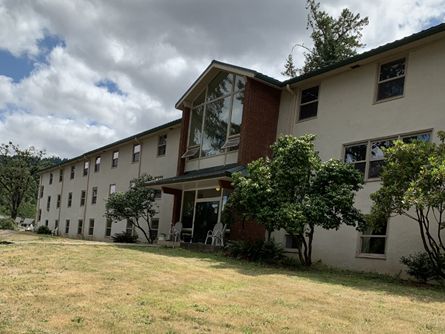 Boy's Residence Hall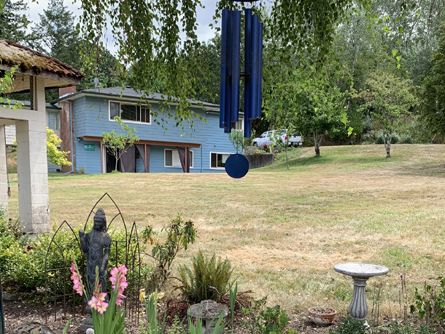 4-Bedroom Dean's House
Fruit trees and Garden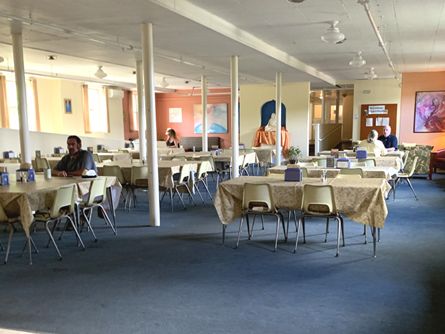 Dining Room in Girl's Residence Hall
Private domestic water and sewage systems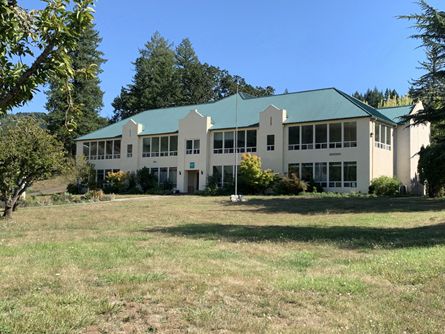 Front View Administration Building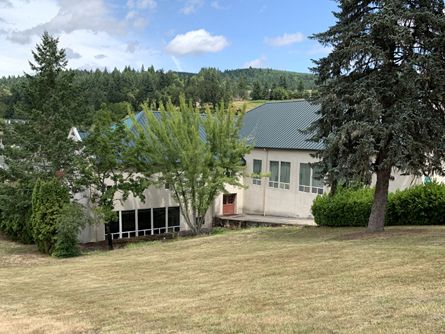 Rear View Administration Building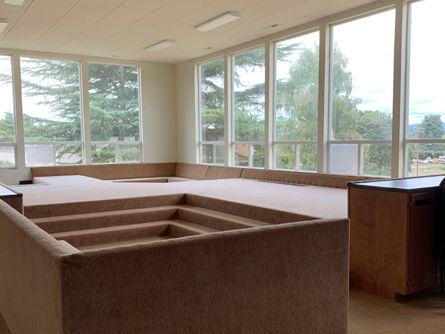 Cozy Meeting Room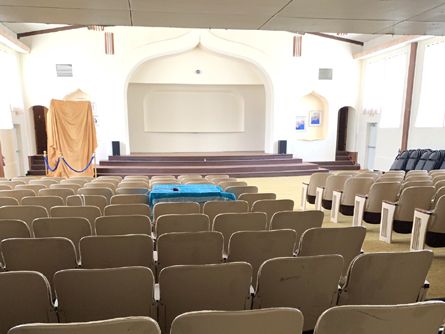 Auditorium in Administration Building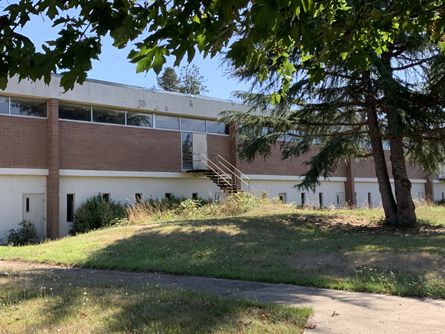 Science Building/Library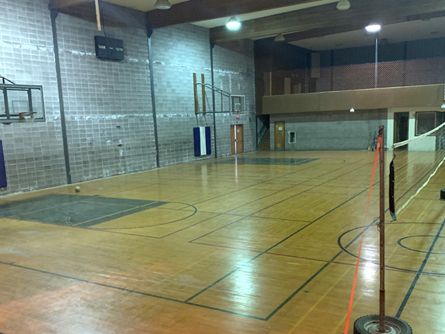 Gymnasium with Stage and Balcony
Updated Infrastructure